Buying Real Estate in El Paso
Are you interested in buying real estate in El Paso, Texas?  We understand that buying a home is one of the greatest financial and emotional investments you will make in your lifetime; therefore, receiving the right advice and guidance is paramount. Experience and expertise matter.  They can make a significant difference in making sure that you not only find the right house, but that you also pay the best price.
We will listen to your needs and find you the perfect home and we will make sure that you make an educated and informed decision. We are also a HUD approved brokerage which means we can help you buy a HUD home.  For more information on HUD homes click here.
We Represent you
Once you choose a property, we will represent your best interest throughout the process, negotiating the best possible purchase price, managing the deadlines, and advocating for you during inspections, escrow, title, and closing. Vince and Beth Sierra are both  an Accredited Buyers Representative. The Accredited Buyer's Representative (ABR®) designation is the benchmark of excellence in buyer representation. This coveted designation demonstrates to peers and consumers our commitment to providing outstanding service to real estate buyers.  Vince is a Certified New Home Specialist and Residential Construction Certified and can expertly guide you through the new home buying process.
Out of Town?
Many of our clients have been out of town and we have successfully assisted clients buying Real Estate in El Paso that are out of state or even those temporarily outside of the United States, serving their country.  If you are relocating to El Paso or Fort Bliss, or are currently deployed and need to get you and/or your family into a home as soon as possible we can help.
Get new listings before Zillow & Realtor.com
Why settle for outdated information?  You can get MLS Listings directly to your inbox before they are listed on Zillow, Trulia & Realtor.com
If you are thinking of buying real estate in El Paso, Texas, contact us below and tell us what you are looking for. If you are ready to search, you can click here to go Zillow.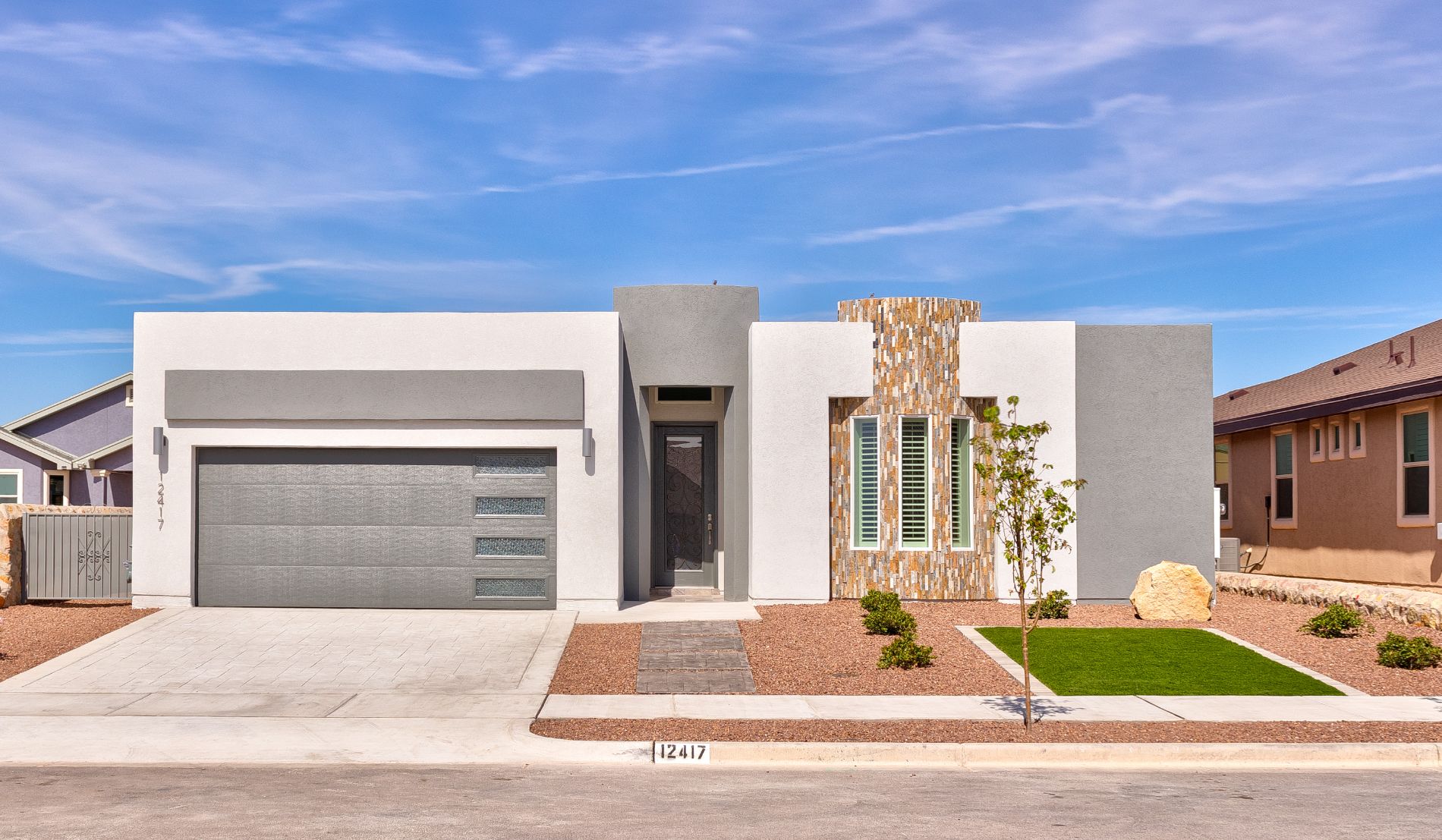 Here are some things you should consider:
Step 1: Financing Your Home
The first step in the home buying process is determining how much you can afford. To ensure that the financing process goes smoothly, buyers should consider pre-qualifying for a mortgage and having a financing commitment in place before shopping for a new home.
Step 2: Prioritizing Most-Wanted Features
Before you start shopping, you should sit down with the members of your household to discuss your preferences and the many options available to you.
An easy way to organize your thoughts is to write each separate feature that you want on a 3X5 card, and arrange the cards in order of their importance to you. For instance, if you like to cook, you may want a home with a large, well-equipped kitchen. Or you may settle for a small kitchen, so that you can have extra space for a library, office or playroom.
Some home buyers seek large, open interior spaces, while others prefer traditional rooms that afford more privacy.
While looking for a home, consider whether your needs are likely to change over time. If you plan to add rooms, find out if there is enough space on your site for such expansion and whether such additions are permitted by your local jurisdiction.
Step 3: Selecting the Type of Home
Options include single-family homes and condominiums. Some home buyers prefer homes with large yards. Others opt for condominiums where they can avoid yard maintenance entirely.
With a single-family home in a development, you'll be responsible for your own yard and home, but may be restricted to certain design elements or other regulations if there is a home owners association.
A condominium is a home in a multi-unit complex, such as an apartment building or a townhouse cluster. You own the home, and you and your neighbors jointly own the common elements, such as the land around the complex, the parking areas, building exteriors, hallways, utility pipes and recreational facilities. A condominium owners association is responsible for maintaining the jointly owned elements. The day-to-day business of the complex is generally handled by a managing agency.
Step 4: Starting Your House Hunt
Now that you know the type of home and features you are looking for, and how much home you can afford, you're ready to begin searching for your perfect home.
Moving can be stressful enough without having to worry about being scammed by a moving company. Unfortunately, there are unscrupulous movers out there who prey on people who are in the midst of moving. To protect yourself from being scammed, it's important to be aware...
Tell us what you are looking for
We are experienced REALTORs® who have helped individuals buy and sell residential homes and commercial property in and around El Paso, Texas for the last 7 years.
12210 Montwood Drive Ste 103-35 El Paso , TX 79928
VinceandBeth@SierraRealtyTX.com
Texas Real Estate Commission Information About Brokerage Services

TREC Consumer Protection Notice